She moved in 2 hours ago - and I had NO idea. When the bells were ringing I thought: "Awesome once in a lifetime I get my mail!", you may imagine my disappointment.
I´m still stunned.
Anyway, lifedrawings again. The model was way to pretty to portray her in a proper way. After 15minutes loose sketching I had to surpress the desire to run into a wall...drwoned it in coffee.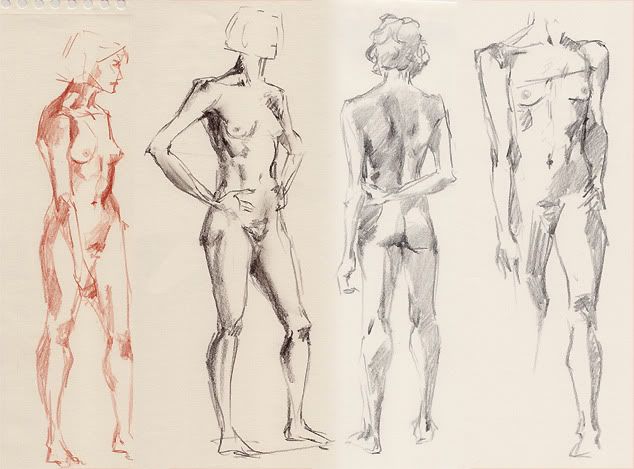 I wonder if I´m just blogging as an excuse to torture myself with English grammar...