Game Lab 2.0 is over! I had so much fun - even though it is exhausting like hell - going to college never felt that nerdy BD!
Again I worked together with
Maria
for good reasons, I have no idea how I could survive without her ever. The last time we did a board game (you can still find the link in my blog) so we tried something different this time. First she hit on the idea to do a card game - what a glorious impulse for our creativity! We discussed the topic of self fulling prophecys and how beeing paranoid will always lead to defeat in the end - thinking never felt that good, in fact these subjects are quite personal for me after all (as much as I try to avoid personal things in my college-work).
In the end we produced "N°9" a game of strategy :D
Have some pictures from our dummy (by Maria, I had bo time to take photos :C) now: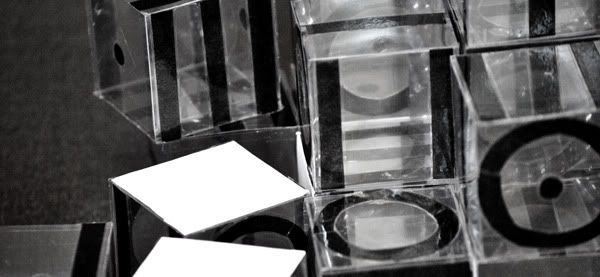 I'd love to enhence it some more or to find a publisher maybe.